Keeping the spark in your couple alive takes efforts. And if you want to maintain a long-lasting and happy relationship, you will have to keep doing your best to avoid building a boring routine between you and your partner. One tip to do that for instance is to go on dates at least once a month. Too much work, incessant worries and children are no excuse. You need to make time for just the two of you. If you're out of options, below, we suggest a few dating ideas for you and your beloved.
A Romantic Dinner
For spending quality time with your spouse, it doesn't have to be grandiose. Sometimes a romantic dinner can do wonders for your couple. Even if it might sounds like it's nothing special, it all depends on how you prepare for it. The right outfit, flowers, candles – all of these will help you create a special atmosphere, even if you are dining at home. The purpose of the dinner is to show your sweetheart that it is important for you to spend the evening together, not in front of the TV screen, but looking into each other's eyes. Make your spouse feel special.
A Secret Date
What's there to better surprise your spouse with a secret date? But while it seems simple, you'll still have to make an effort. A plan ahead of time is essential. Buy tickets to your favorite rock band's concert or show, and write "Our Date" in big letters on the date line of your lover's work calendar. Don't say anything else, just make it a surprise you're looking forward to.
A Lovers' Stroll
Remember the long walks when you first started dating? Neither the setting nor the time mattered. You just wanted to be with your love for as long as possible. Rediscover those walks!
It's a great way to spend time together, to share your thoughts and experiences. Even if you don't seem to have anything to talk about, you won't be silent for long. Everything you see together is a great topic for conversation. Walking is also a great way to get some physical exercise. If you still have doubts, read the last argument in favour of walking for two. Being active helps the brain release more endorphins, which stimulate the production of hormones that ignite passion. In the end isn't that what you want?
An Evening at Your Spouse's Favorite Place
At least once a week, does your spouse go to his or her favorite winery with friends for a glass of wine, for example? Why not ask him/her to go to his/her favorite place next time? This will give you a chance to see what he/she likes and have a good time together.
Lock Yourself in the Bedroom
Looks like a cheeky suggestion? Perhaps. But well planned, it should please your spouse. Make sure the kids aren't home in the morning, day or night. Send them to their grandparents' or have a babysitter take the little ones to a children's game. Don't let your spouse worry about anything – the kids, the dinner you didn't make and the work you didn't finish. You should be the only object of excitement (only pleasant excitement, of course). The love of your life will feel special knowing that you want to spend time with only him/her. It is very likely that he/she will ask you on a second date.
Film Festival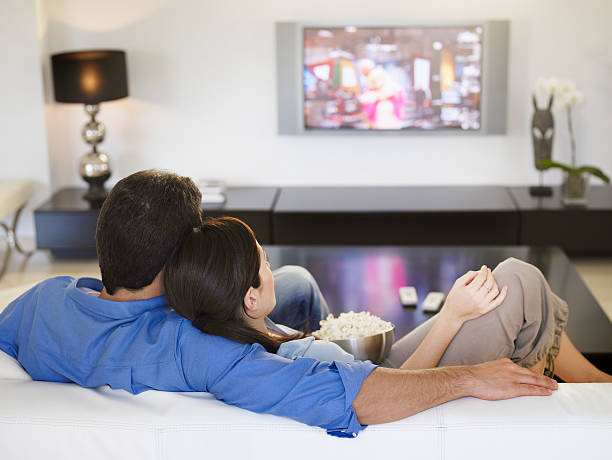 Even if you're not a big film buff, a day or even a few days spent watching films together will be fun and interesting. Prove to your sweetheart that you can watch hours of something that they love to please them.
Couples Massage
Never done this before and feel uncomfortable suggesting it? No need. It's a great idea for a date. You can start a romantic weekend with a massage for two. Then have a romantic dinner and leave everything else to chance.